Metal Roofing Professionals With Over 20 Years of Experience
Associated-Contractors Inc. is proud to provide metal roofing services to our clients throughout the state of Mississippi. Metal is growing in popularity as a roofing material due to its distinctive appearance and wide range of color choices, in addition to its excellent longevity.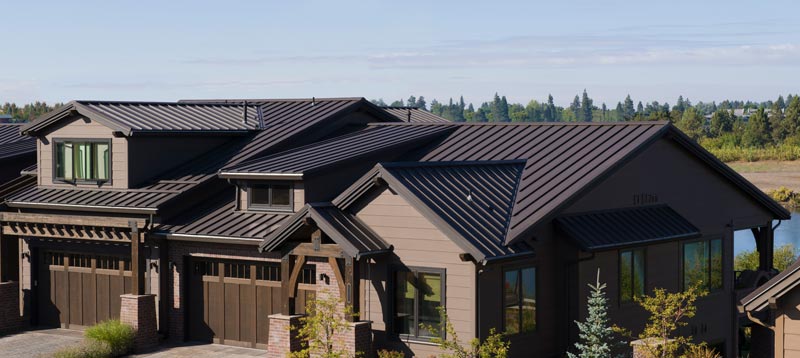 If you're considering metal, Associated-Contractors Inc. is the team you can trust to install it. Our team has over 25 years of roofing expertise and is ready to deliver the best in metal roofing for your home. We're also proud to be accredited and A+ rated with the Better Business Bureau.
Why Consider Metal for Your Roof
It's hard to overstate the many benefits of metal. Metal roofing offers:
Durability. With the right care, a metal roof can last many decades. Well-installed metal roofs made of high-quality materials can last 50 years or more!
Fire protection. Resistant to heat damage and fire, metal also reflects the sun's rays, helping to keep your home cooler during hot Mississippi summers.
Low maintenance. Looking for a low-maintenance roofing material? Metal is an excellent choice. It holds up well without much maintenance, giving you an investment that lasts.
Style. Metal complements homes of a variety of architectural styles, and you're not limited to one color or panel style—you have options when you work with us!
Metal roofing works great as an accent on your home's tiered roof or it can cover your entire roof. Our team can help you decide what would look best during your free estimate!
Your Free Estimate Is a Call or Click Away!
Considering metal for your new roof? Request a free estimate from Associated-Contractors Inc.. We can be reached at (601) 213-5638, or you can use our contact form to get in touch and schedule a convenient appointment.