Professional Roof Repair Services by Certified Pros
As a locally owned and operated roofing company, Associated-Contractors Inc. has the experience and skill to provide homeowners and business owners with professional roof repair services. While your roof won't always be able to get by with a repair, you can trust our team for an honest recommendation on how to fix your roof. If we think a repair will do the job, we let you know. However, if your roof has widespread damage, a roof replacement may be more cost-effective. Either way, we work with you to comprehensively address the problem and keep your home or business secure.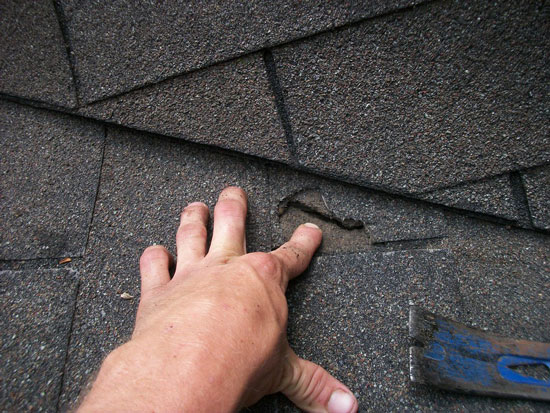 How We Can Help
Associated-Contractors Inc. works on shingle, metal and low-slope roofs. Whether you need to buy time before getting a roof replacement or just need to repair a minor leak, we can assist you. Our team will thoroughly assess the damage and create a detailed plan of action to fix your roof.
Roof damage isn't always obvious when it happens, but getting your roof repaired when you notice signs of damage or suspect a problem is imperative to prevent greater expenses down the line. Our team can assist you if your roof has:
Storm damage
Missing shingles
Standing water or moisture damage
Structural damage
Damaged flashing
Bent or collapsed gutters
We're proud to be a GAF Master Elite® Certified roofing contractor and an A+ rated business with the Better Business Bureau for your peace of mind when you need professional roof repair services.
Contact Us for a Free Estimate!
Have you noticed a leak in your ceiling, or is your attic showing signs of moisture damage or daylight? You may need a roof repair to restore it and prevent future damage to your structure. Contact Associated-Contractors Inc. today at (601) 213-5638 today to schedule a complimentary estimate, or use our contact form to reach our team!