GAF Master Elite® Certified Roofers to Professionally Replace Your Roof
Replacing your roof is an investment. Why not work with certified roofing contractors who can make it last longer? At Associated-Contractors Inc., we're proud to be among less than 3% of roofers in the nation certified as a GAF Master Elite® contractor. GAF products bring you unparalleled shingle performance for your new roofing system. Our certification with GAF also allows us to offer you excellent warranty options.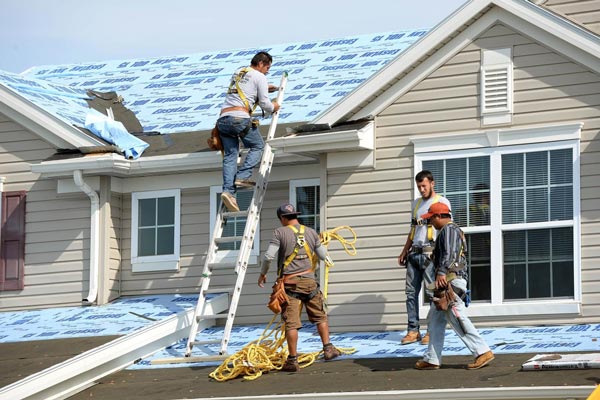 We also install metal roofs to provide roofing solutions with longevity and character. For over 25 years, Associated-Contractors Inc. has helped homeowners with all their roof replacement needs, so you can count on us to professionally install your new roof!
When Do You Need a Roof Replacement?
Most roofs can last two decades or longer with the right care. However, this depends on the quality of your roofing materials and how well they were installed. How do you know if you need a roof replacement?
There is moisture damage. Moisture in your attic or water stains on your ceilings could be indicative of a slow leak or another issue that is jeopardizing your roofing structure.
Shingles come off easily. If your roof is missing shingles or shingles come off easily during high winds, it could mean your roof isn't protecting your home like it once was.
Your home isn't as easy to heat and cool. Your roofing system plays an important role in ventilation. If your roof is past its prime, it could be impacting your home's energy efficiency.
These are just a few of the signs you could need a roof replacement. During your estimate, our team will fully assess your roof and its components to determine if a replacement is really necessary.
Learn More During a Free Estimate!
You can count on an honest opinion from Associated-Contractors Inc.. When it's time for a new roof, let us walk you through your options and our industry-leading products. Contact us for a free estimate at (601) 213-5638 today, or fill out our contact form to reach us!