We're a Commercial Roofer You Can Count On
Our team at Associated-Contractors Inc. works with commercial clients throughout the state of Mississippi to repair and replace roofs. As an experienced commercial roofer, we understand the challenge your business faces when addressing commercial roofing needs, such as needing to keep the business open and minimizing the impact on your operations. With our two decades of experience, you can trust our team to work efficiently to get the job done.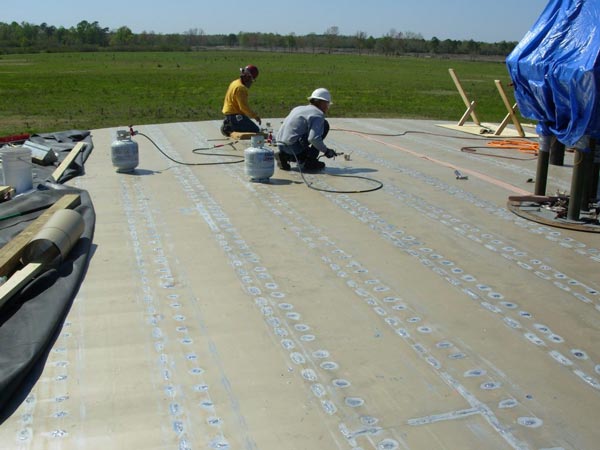 We're a locally owned and operated business and proud to be A+ rated and accredited with the Better Business Bureau. We're not fly-by-night roofers who will disappear after your roof is installed. You can count on us to be here should you ever have an issue with your roof. Our industry expertise has allowed us to find and exclusively work with the best products for your commercial roof, so you can trust that when we do a job, we do it right.
Low-Slope Roofing Experts
One of the biggest challenges commercial properties face is dealing with low-slope roofing systems. Low-slope roofs are excellent for a variety of commercial properties, but they don't shed water the way a traditionally sloped roof does. Associated-Contractors Inc. has the experience and trained crews you need to fully address your low-slope roofing needs. We can also walk you through all your roofing options based on your business's size, location and needs, whether you'd like to replace your low-slope roof or need to consider a different roofing option.
Book a Free Estimate!
We're here for you at Associated-Contractors Inc.. As your local commercial roofer, you can count on us to repair or replace your commercial roof in Mississippi. Schedule a complimentary roofing estimate today by calling us at (601) 213-5638 today, or use our contact form to get in touch!