Providing New Gutters, Gutter Cleaning & Gutter Repair
Associated-Contractors Inc. isn't just a roofing specialist; we also offer professional gutter services for your Mississippi home or business. We provide gutter installation, gutter cleaning and gutter repair to keep your gutter system working like it should. You can depend on our A+ rated, locally owned and operated business for all your gutter needs.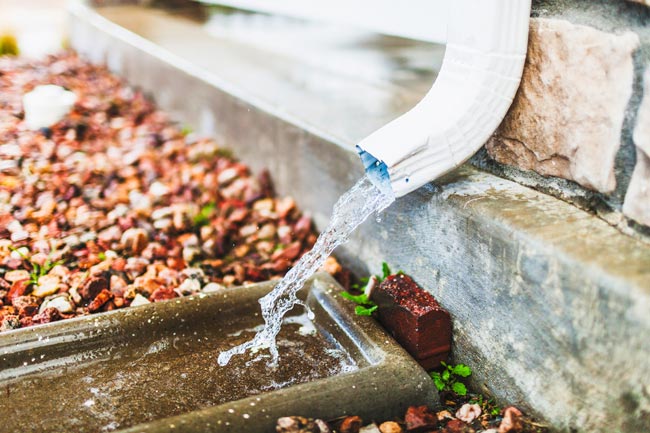 Gutter Installation
Associated-Contractors Inc. installs new gutters to protect your property from water damage. Seamless gutters help protect your property by reducing the likelihood of debris clogging the gutter trough and preventing proper water flow. Seamless gutters are also popular because of their seamless, attractive look. Our trained team can craft your seamless gutters on-site to get the job done efficiently and ensure a perfect fit.
Gutter Cleaning
Clean gutters are essential to keep your gutters working like they should. Clogged gutters may lead to water overflow that can cause safety hazards and even lead to flooding and damage to your foundation. We can thoroughly clean your gutters and flush your downspouts to ensure that water is flowing properly. We will remove the debris and leave your gutters ready to do their job during the next storm!
Gutter Repair
If your gutters have been damaged due to high winds, hail or other forces, Associated-Contractors Inc. can help you repair the problem. We save you money by making repairs rather than automatically recommending a gutter replacement. From warped gutters to leaking gutters, we can help you determine the cause of the problem and fix it.
Book a Complimentary Estimate Today!
Associated-Contractors Inc. can perform gutter cleaning, maintenance or repairs without you being home, so there's no inconvenience to you. A gutter estimate with us is always free of charge. Call us to schedule yours today at (601) 213-5638 or fill out our contact form to request your quote!